Customer Reviews
Write a Review
Ask a Question
12/27/2020
Jeffrey J.
United States
AMAZING!
I have tried several hair dyes in the past, both over the counter and mail order. They smelled and burned my skin as they were not really made for beards, or for gingers. This one exceeded my wildest expectations! I did not use this on my hair as my natural ginger hair color is still fairly bright red even at 64 years old, even though there is not much on top anymore. My beard was solid grey in the middle but still very ginger on the sides. The mustache was a mix of red and grey. I am a semi retired elementary school teacher and the kids were starting to call me Santa, I laughed it off, but deep down inside it bothered me to be identified with Santa! Now after just one application only applied to the stashe and center of my beard it's amazing. My wife said I looked 10 years younger! I can't wait to go back in my classroom! Thanks so much for your great product! No beards were harmed in the posting of this review. Jeffrey Jones, Longview, Washington!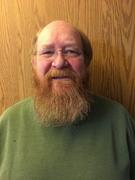 01/13/2021
Pat F.
United States
Success with ginger.
It was pretty good. The color was perfect for my beard but a little too ginger for my head which turned almost orange in places. I probably should have gone with some shade of brown for that. This is the first product that didn't turn my beard a muted sort of gray. Good product.
12/28/2020
John O.
United States
My first impressions are very good
The application was simple and straightforward. The formula had virtually no odor and the blonde color saturation is definitely superior to the other popular men's hair color. Next time I will keep the color in longer on my very grey beard but overall I think this formula will really be my new preferred option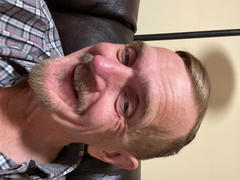 08/06/2020
CARMINE P.
United States
Simple, Easy Hair Color
It works the way all men like it to work, no fuss, no mess, no headaches. Smells good too.