We provide free DHL Ground Shipping to the 48 mainland US states, which typically takes 4-8 business days to arrive from being shipped. You'll receive an email or text with tracking info once your order has shipped.
For orders shipped to Alaska, Hawaii, APOs, other US territories, and Canada, we charge an added fee to cover the mandatory paperwork and labeling that are required for these shipments.
You invest a lot in your hair color
HELP IT LAST LONGER
THE ONLY MEN'S SHAMPOO FORMULATED TO LOCK IN YOUR COLOR
Hydrates as it gently cleanses your hair to keep it healthy and natural-looking.Helps maintain your dye, extending the time between coloring.
FULL OF NOURISHING INGREDIENTS
COCONUT OIL Prevents protein loss, keeping your hair moisturized
ALMOND OIL Strengthens hair to prevent breakage and damage
ALOE Antimicrobial properties gently cleanse excess oils
AGAVE Hydrates your hair to prevent dryness
MACADAMIA NUT OIL Moisturizes and seals the hair cuticle
FREE FROM INGREDIENTS THAT STRIP YOUR HAIR COLOR
NO SULFATES Harsh chemicals that strip your hair of color
NO PARABENS A preservative that dries and damages your hair
NO ISOPROPYL ALCOHOL Rubbing alcohol that dries and damages hair
NO SILICONE which can cause build up, resulting in dry and dull hair
NO PHTHALATES A gelling agent that has been linked to adverse health conditions
SPECIALLY CRAFTED FOR YOUR HAIR & BEARD
How to use
1. Apply a quarter-size amount and lather in wet hands.
2. Work into your wet hair and scalp, or beard and skin, using your fingers.
3. Rinse out thoroughly before using conditioner. Optional: repeat use for heavily dyed hair.

FREQUENCY 2-3 times per week or as needed."
Ingredients
Water, Sodium C14-16 Olefin Sulfonate, Decyl Glucoside, Cocamidopropyl Betaine, Disodium Cocoamphodiacetate, Polysorbate 20, Sodium Cocoyl Isethionate, PEG-16 Macadamia, Glycerides, Sorbitan Laurate, Sorbeth-230 Tetraoleate, Phenoxyethanol, Glycerin, Fragrance, Polyquaternium 7, Disodium EDTA, Aloe Barbadensis Leaf Extract, Agave Tequilana Leaf Extract, Prunus Amygdalus Dulcis (Sweet Almond) Oil, Ethylhexylglycerin, Cocos Nucifera (Coconut) Oil
Customer Reviews
Write a Review
Ask a Question
Filter Reviews:
color
skin
brush
times
face
customer
gloves
YouTube
burns
brand
03/08/2023
Vincent E.

United States
The black beard dye product
I love this product, especially right after the application because it leaves my course hair wavy, soft and smooth. The only problem I've been having with my last couple of orders is the dye and solutions hasn't been coming out together so half the time I get one or the other but not both. So I have to add another brand to make it work. This need to get rectified.
03/07/2023
Tod B.

United States
Yes!
I was using another hair color product and it was bothering my scalp. This solved that issue and I'm relieved. I like the evenness of this new color and it looks more natural than the previous brand. Goes on easily, I like using the brush. I'm happy.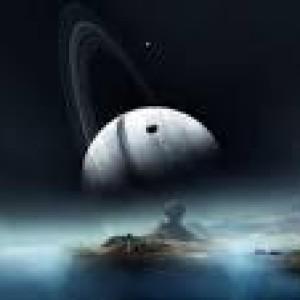 GR
02/28/2023
Glynn R.

United States
Thank you!
Best product ever!
02/08/2023
DANIEL L.

United States
Excellent dye. Easy to use.
I'd never tried any men's hair coloring before, wary of the nasty chemicals. After reading reviews on multiple other products, I saw 4 different recommendations for Simpler. Gave it a try. Super easy. First time I gloved up and swabbed all around my hairline as instructed. There was no dripping and no odor. Have now used it without the gloves and vaseline twice more with no issues. Color looks natural. Highly recommend!
02/02/2023
George M.

United States
I LOVE IT!!
This is the best Hair Coloring System in the market Hands down!! Every man in the world should know about it. I am very excited about using it. Last a long time. NO IRRITATION WHAT SO EVER. The Black is amazing. I HIGHLY RECOMMEND MEN GET THIS PRODUCT!! My wife LOVES IT!! She has applied it one time to see how easy it is! GET SIMPLER!! I'm about to join the membership so I dont run out!!!! 5 STARS
01/22/2023
Rick L.

United States
My overall experience is absolutely phenomenal. I have no problem whatsoever as a man telling people that I color my beard to get rid of the grays and I'm proud of it and I'm proud to be connected with a company that believes in the product and stands behind it and it's 199% works. They stand behind their product and they guarantee it or they'll give your money back. You can't beat that and the customer service will blow your mind. If you ever call them they are on top of it immediately, I'm not being paid to say anything I'm just speaking from my heart I have nothing negative to say whatsoever
01/07/2023
Andrew S.

United States
No hassle !
I find simpler hair color quick and easier to apply than a previous product that I used , no mixing and you don't need to wear the gloves. Less time consuming.
01/04/2023
Joseph C.

United States
Lack of color
I love your product, I've been using it for about a year. I usually use the natural black, when I first was receiving it. It was excellent. I noticed the color tint that was coming out of the can, and it colored my beard exceptionally well, but recently, the last two cans that I purchased from you guys seem to be lacking any color in them at all and would not give me my normal results, I've been using your product for right about a year now so I went to YouTube and watched how to use it again, how to squirt it out in a can. I thought maybe it was my mistake but at the end of the last two cans, the color that came out of the canned they were still lacking. I will still continue to use your product because of its safe properties on my face but I hope you guys go back to your original formula because it was perfect at one point. Thank you. By the way, I also purchased your shampoo which I didn't think would work, but I love it as prolong the results that I usually get from your product and I will be ordering more. Thank you. Have a good day.
11/20/2022
Thomas D.

United States
i'm done with Just For Men beard dye
i've used just for men beard dye multiple times and even when i've really taken my time to not let the cream come in contact with my skin somehow it does and burns. i don't get any of that with simplehair and it works just as fast and last just as long
10/23/2022
Dan S.

United States
Hair color
I truly like the product however, can you send to me the next "lighter color version ". The present brown is turning out to be too dark . Thank for in advance for your assistance . Dan DLeeSouth@gmail.com Dsouth@wallsforms.com
Why do I need a Color Extending Shampoo?
Most shampoos are not designed with colored hair in mind. They often use harsher cleaning ingredients like sulfates and others that are cheap and effective, but can strip your hair color. SIMPLER Color Extending Shampoo uses none of these ingredients, and is formulated with abundant amounts of natural oils and other protective ingredients. It's the only men's shampoo designed to keep your color looking vibrant and healthy longer.
Why do I need a Color Extending Conditioner?
Applying permanent color leaves your hair more sensitive to outside factors. SIMPLER Color Extending Conditioner contains abundant amounts of natural oils like Jojoba, Coconut, Almond, Macadamia Nut and more, that nurture your hair and create a protective barrier against fading. And, of course, you won't find any ingredients often found in other conditioners that can break down the outer layer of your hair. All keeping your hair healthy, and the color locked in longer.
How much longer will my color last?
Up to 40% longer. According to a study conducted by the School Of Cosmetic Science, on average shampoos without sulfates caused 40% less fading than shampoos with sulfates after 10 washes. These effects become further enhanced through the use of a conditioner. Please keep in mind that individual results can vary greatly due to variations in heat exposure, abrasion, sunlight, water, and other factors.
Why shouldn't I use a 2-in-1?
Shampoos and conditioners have different and opposing purposes. Shampoos cleanse your hair by removing dirt and oil. On the other hand, conditioners strengthen and protect your hair by depositing healthy oils and moisturizers. Combining the 2 results in both purposes opposing one another and neither doing their best job. To get the best results, you need a separate Shampoo and Conditioner.
Will your Shampoo dye my hair?
No. SIMPLER Color Extending Shampoo contains no dye. They are specially formulated to preserve and extend color, for color-treated hair and beards. But they also work great and are recommended for non-color treated hair and beards.
Can I use this if my hair isn't dyed?
Even when your hair isn't dyed, our color-extending shampoo and conditioner are much healthier than regular products, because they won't do anything to harm or dry out your hair. In addition, our color-extending shampoo and conditioner include unique natural oils, in large amounts, to protect and strengthen your hair. There's no downside to making our color extending shampoo and conditioner your regular go-to.